3 Sheets KB Bottle Opener Keychain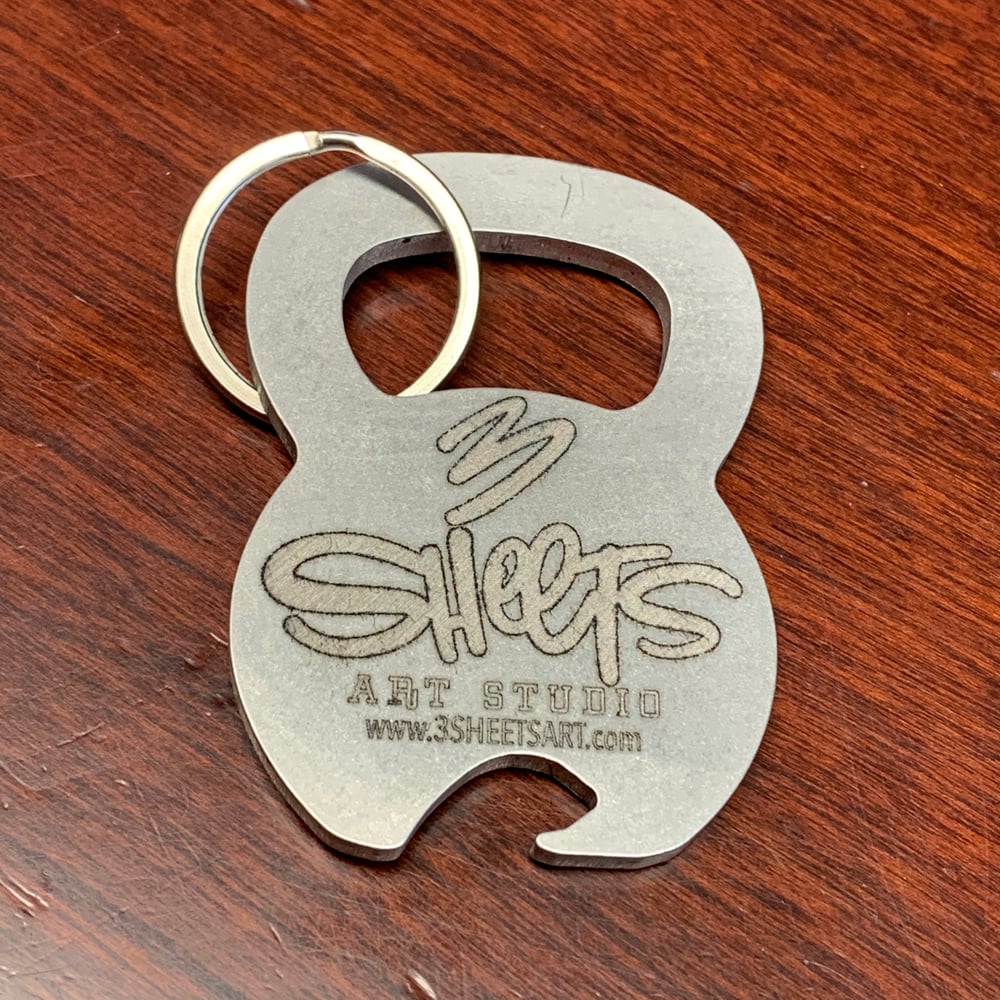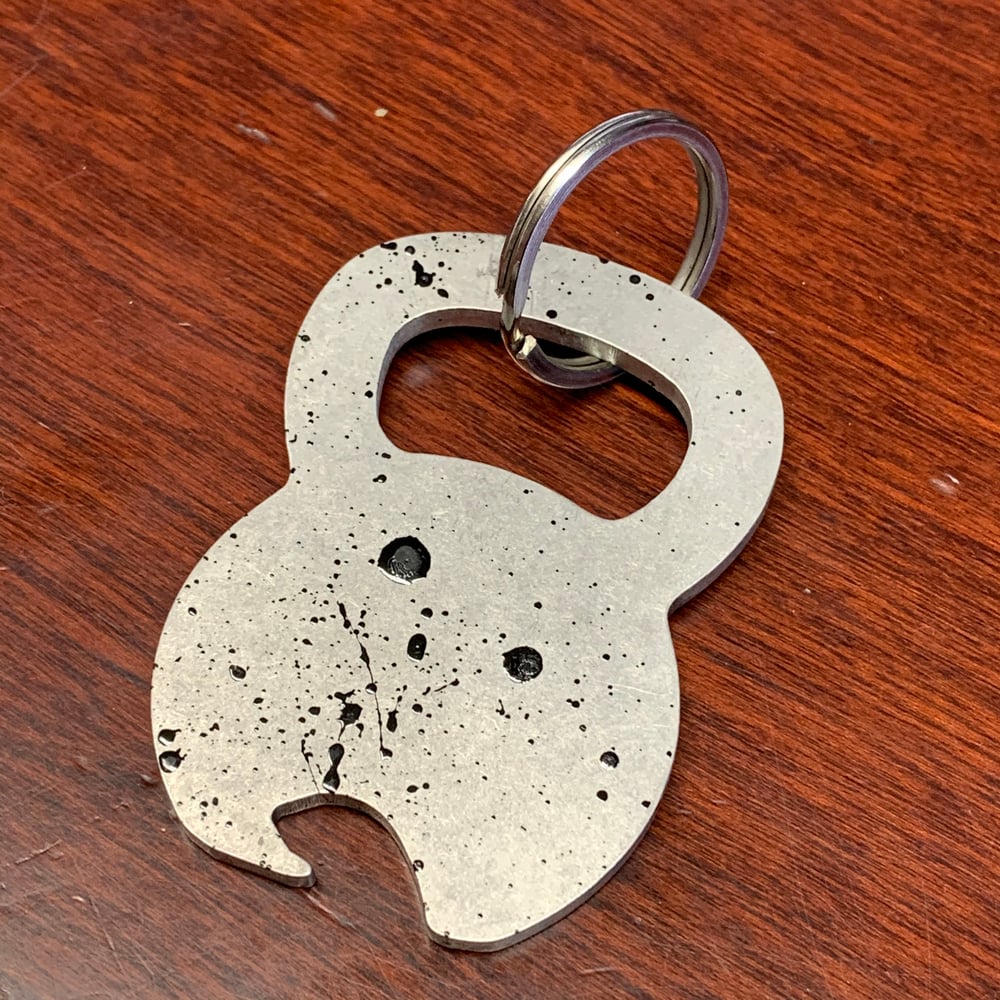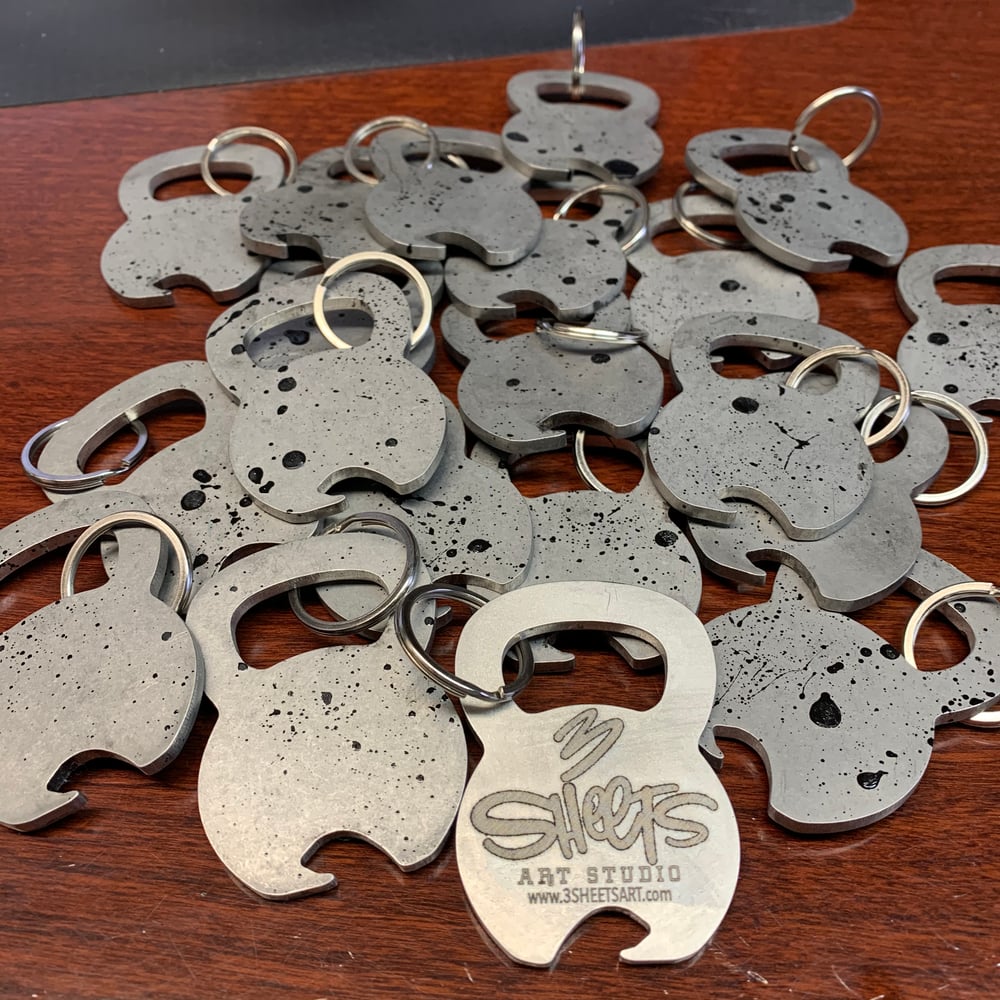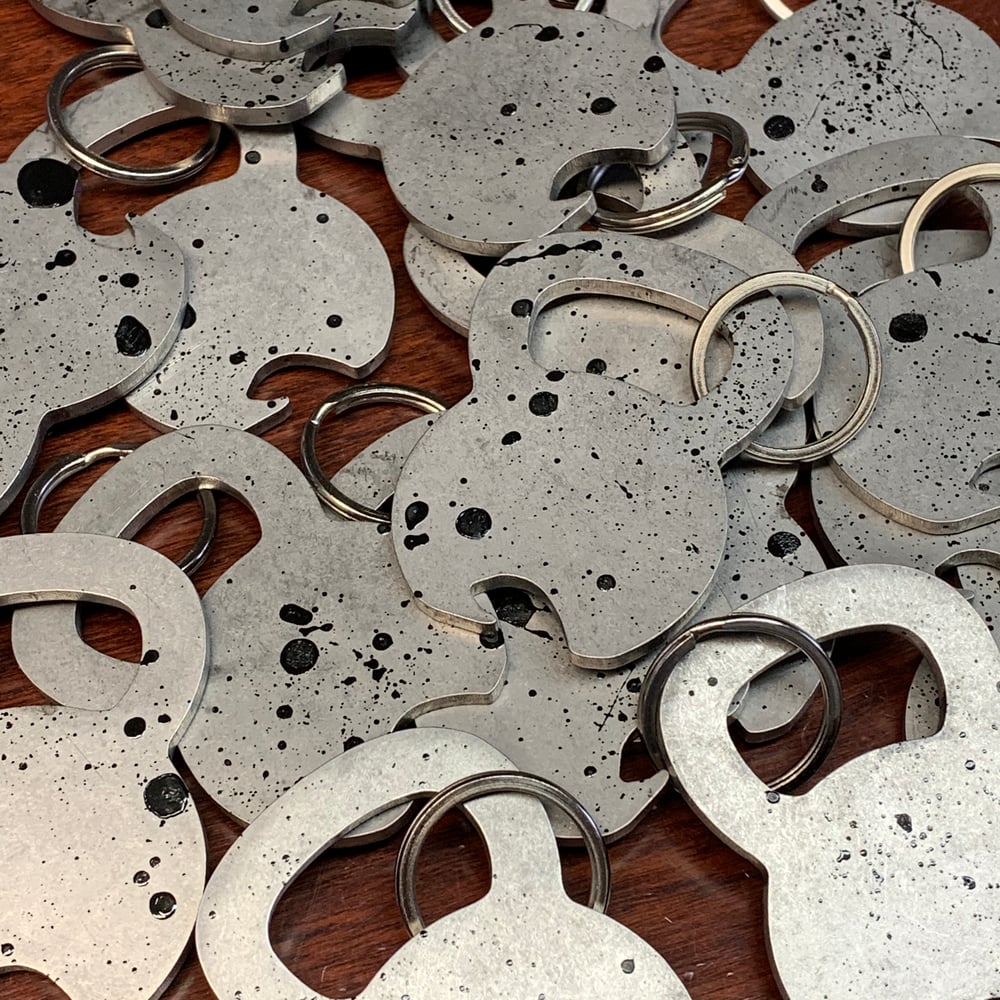 Heavy FUCKING Duty
11ga 304 Stainless Steel
Laser Cut and Engraved
Splattered the backs with Black 1-Shot Enamel, everyone is different, and just know that in time, the paint will more then likely wear off.
** LIMITED TO 20 ONLY - NO REMAKES - GET THEM NOW OR THEY WILL BE GONE !
They will ship in a padded envelope, US ONLY.
If you're picking up, use promo: LOCALSONLY so you won't be charged shipping.